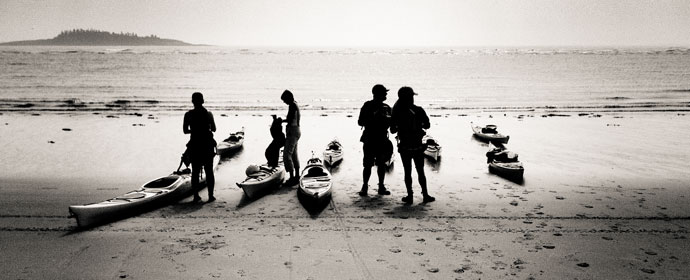 Courses designed to help you reach your goals
Sylvain has extensive knowledge of the many paddling opportunities offered by the St. Lawrence Seaway, allowing him to offer courses which meet the diverse needs of his participants.
Wanting to obtain an FQCK certification?
Looking to fine-tune your skills or correct old habits?
Would you like to increase your level of confidence in turbulent waters?
Want to deepen your knowledge of navigation in preparation for an expedition?
His leadership skills, combined with a rigourous attention to safety, allows particpants to learn in enjoyable and safe environments. The goal of each course is to give participants the particular attention they require in order to maximize efficiency and minimize the risk of injury. Developing skills means increasing confidence leading to a desire to keep learning.
Consult our list of courses or contact us to discuss your specific needs: individual coaching or private groups, kayak trips abroad, mentorship, etc..